For more than 40 years, Family Promise Montco PA (formerly Inter-Faith Housing Alliance) has been serving vulnerable families in Montgomery County who are experiencing homelessness and hunger. Read our annual impact report for 2021-2022 to find out what we've accomplished in the past year.
You can also stay up to date on how we help families by subscribing to our newsletter and following us on Facebook, Instagram, and YouTube.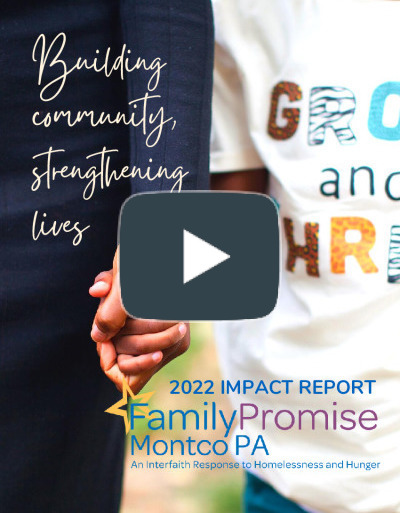 View a pdf of our 2021-2022 Annual Impact Report.
View older reports:
2020-2021 Annual Impact Report
2019-2020 Annual Impact Report
2018-2019 Annual Impact Report
2017-2018 Annual Report
2016-2017 Annual Report
2015-2016 Annual Report
2014-2015 Annual Report